Aeronautical Feature On Demand
1.0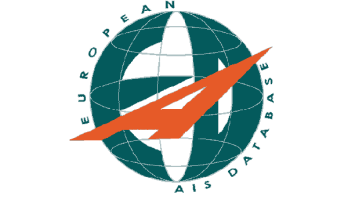 Abstract
AFOD is a SWIM service offered by the European AIS Database (EAD) which is a pan-European aeronautical information service provider, certified against the European Commission Implementing Regulation CIR (EU) 2017/373. AFOD provides essential information with regards to enabling the exchange of data with EAD SDD (AIXM 5.1) through a system-to-system connection, using the EAD AIMSL interfaces. AIMSL (AIM Service Layer) provides a SOAP Web Services based standard interface to the same SDD functions. The users are able to extract data from EAD using the following general scenario: 1. User sends a SOAP request to AIMSL, 2. AIMSL forwards the request to SDD, 3. SDD performs the requested actions, 4. SDD sends a SOAP response to AIMSL, 5. AIMSL forwards the response to the User. The EAD AFOD service offers two means of requesting/extracting data from EAD: - a feature request method based on OGC Web Feature Service with the temporal extension (WFS-TE) - a dataset extraction method based on OASIS web service notifications (WS-N).
Service Type
SWIM_COMPLIANT
Abbreviation
EUROCONTROL EAD
Information Exchange Category
AERONAUTICAL_INFORMATION_EXCHANGE
Application Message Exchange Pattern Entity
Geospatial Categorisation Description
Worldwide
In-Operation Date
01-Jan-2016
Provider
EUROCONTROL is an intergovernmental organisation with 41 Member and 2 Comprehensive Agreement States.
Provider Type
AERONAUTICAL_INFORMATION_SERVICE_PROVIDER
General

Operational Needs

Capabilities

The methods implemented by the service offer a large palette of aeronautical information data, required by customers who consume and provide harmonized and up-to-date data.

Functionality

AFOD provides a query interface by means of the standardized OGC Web Feature Service (WFS) returning existing data according to the applied filters. When temporal filters are used, AFOD provides a temporal query interface (based on a Temporal Extension (WFS-TE)) returning the requested data in accordance with the AIXM 5.1 temporality.

AFOD offers a web service providing AIXM 5.1 files for consumption.

Access and Use

Quality of Service

Validation

Service Support

Abbreviations
Information

Information Definition

The EAD Aerospace Data Repository (ADR) implements the Flexible Use of Airspace (FUA) data model extension which supports: AMC - manageable areas (D_AMC, R_AMC), conditional routes (CDR) and Free Route Airspace (FRA). The supported feature extensions can be found using the following link: https://aixm.aero/schema/5.1/extensions/EUR/EAD/ADR/EADADR_Features.xsd

https://aixm.aero/schema/5.1/extensions/EUR/EAD/ADR/EADADR_DataTypes.xsd

Filtering

AFOD supports the retrieval of AIXM 5.1 features located fully or partially in a referenced airspace identified by its gml:identifier (UUID). The following spatial operators are supported: Beyond, Contains, Crosses, Disjoint, DWithin, Equals, Intersects, Overlaps, Touches and Within.

Temporal filters based on WFS-TE supporting the following temporality use cases: 3,4,6,7,8.

AFOD implements the following comparison operators: PropertyIsEqualTo, PropertyIsNotEqualTo, PropertyIsLessThan, PropertyIsGreaterThan, PropertyIsLessThanOrEqualTo, PropertyIsGreaterThanOrEqualTo, PropertyIsLike.
Logical operators are also supported but does not implement additional functions.

Source of Information

1. AIS Providers migrated to EAD as static Data Providers.
2. EAD Data Operations Provider (DOP), for the world-wide minimum static dataset.
3. EAD as certified source of information AIS Provider-CIR(EU)2017/373.
Technical

Technical Constraint

Service Monitoring

Behaviour

The behaviour under normal conditions:
- for sdd-wfs service, the Data Consumer sends the WFS or WFS-TE SOAP request and expects the corresponding SOAP response; the details of accepted requests are covered by SDD XML Primer section 2.3.6.2.
- for SDDDownloadWebService, the Data Consumer requests via the EAD Service Desk the creation of parameter sets in order to define WHAT DATA should be downloaded and WHEN the download should be performed.

You can find guidance on how to build parameter sets in the Operational User Handbook - Data User, which can be found in EAD Knowledgebase.

For download jobs, using AIMSL file distribution, the user will be provided with functionality that:
* Enables an AIMSL publish/subscribe topic for every subscribed user
* Notifies subscribed users about any download job status changes and errors via the created AIMSL topic
* Creates download and log files
* Provides a SOAP endpoint, registered as AIMSL Proxy, which accepts a download identifier and returns the log and download file matching the given identifier.
* Cleans up the created files and topics after the download.
The details of accepted requests are covered by SDD XML Primer section 2.3.6.2.

All SOAP responses provide feedback of type information, warning or error depending on the execution success.

The complete list of the SOAP response feedback is available in the SDD XML Primer document, appendix 6.3 Error, info and warning messages supported by SDD.
Interfaces
References

Service Documents

Airspace - urn:aero:airm:1.0.0:LogicalModel:Subjects:AirspaceInfrastructure:Airspace:Airspace
RouteAvailability - urn:aero:airm:1.0.0:LogicalModel:Subjects:AirspaceInfrastructure:RouteAndProcedure:RouteAvailability
DesignatedPoint - urn:aero:airm:1.0.0:ConceptualModel:Subjects:AirspaceInfrastructure:InfrastructurePoint:DesignatedPoint
NAVAID - urn:aero:airm:1.0.0:LogicalModel:Subjects:BaseInfrastructure:NavigationInfrastructure:RadioNavigationService

Implemented Standards
Revision Save Date
Fri, 10/20/2023 - 14:49