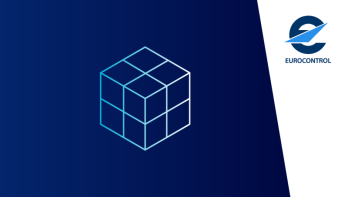 Abstract
This NM B2B Service allows to assess the network impact of local measures before applying them, and also to share the assessment with other concerned actors (namely NM Operations) contributing to a more informed collaborative decision making.
The service is provided by the EUROCONTROL Network Manager (NM), with the geographical extent of the IFPZ, and is in operations since May 2017, having been progressively updated. The service is part of the NM B2B Flow Services group.
A simulation is basically a sandboxed environment containing some airspace data, some traffic and a plan. Through this service, the user has the possibility to start and manage simulations. The simulations can be started from a snapshot of the operational situation, or a forecast situation, or specific situations that have been prepared by NM Operations (e.g., for simulation of Olympic Games). There can be several simulations going on at the same time, each reflecting different what-if scenarios.
Once a simulation has been selected, the user can execute all the NM B2B Services that accept a simulation id as an argument (most services), and use them to build virtually any situation and test actions in it (like creating a regulation or updating a flight).
The service is targeted for the local Air Traffic Flow Management (ATFM) Units.
Service Type
SWIM_COMPLIANT
Lifecycle Stage
OPERATIONAL
Intended Consumer
AERONAUTICAL_INFORMATION_SERVICE_PROVIDER
AIR_TRAFFIC_SERVICE_PROVIDER
AIRPORT_OPERATOR
AIRSIDE_GROUND_HANDLER
CIVIL_AIR_NAVIGATION_SERVICE_PROVIDER
CIVIL_AIRSPACE_USER
COMMUNICATION_NAVIGATION_AND_SURVEILLANCE_SERVICE_PROVIDER
MILITARY_AIR_NAVIGATION_SERVICE_PROVIDER
MILITARY_AIRSPACE_USER
MILITARY_DEFENCE_CENTRE
NETWORK_MANAGER
PROVIDER_OF_DATA_SERVICES
REGULATED_METEOROLOGICAL_SERVICE_PROVIDER
Information Exchange Category
COOPERATIVE_NETWORK_INFORMATION_EXCHANGE
Application Message Exchange Pattern
SYNCHRONOUS_REQUEST_REPLY
State ICAO Nationality Letters
In-Operation Date
26-Apr-2022
Provider
EUROCONTROL Network Manager
Revision Save Date
Wed, 06/29/2022 - 16:48
The service description has currently reached the "PUBLISHED" status.