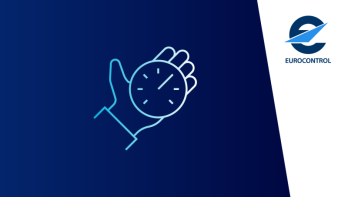 Abstract
This NM B2B Service supports the submission of notifications of flight related events (currently only departure and arrival events) in accordance with the ICAO FF-ICE Notification Service specification. The service is provided by the EUROCONTROL Network Manager (NM), with the geographical extent of the IFPZ, and is in operations since April 2022. The service is part of the NM B2B FF-ICE Services group .
NM processes FF-ICE Flight Arrival and Flight Departure messages (equivalent to the DEP and ARR ATS messages) received via the Notification Service and distributes the associated information to all parties that were previously distributed the corresponding eFPL/FPL.
This service is targeted for air navigation service providers and is provided in accordance with the ICAO FF-ICE/R1 specifications.
Service Type
SWIM_COMPLIANT
Lifecycle Stage
OPERATIONAL
Intended Consumer
AERONAUTICAL_INFORMATION_SERVICE_PROVIDER
AIR_TRAFFIC_SERVICE_PROVIDER
AIRPORT_OPERATOR
AIRSIDE_GROUND_HANDLER
CIVIL_AIR_NAVIGATION_SERVICE_PROVIDER
CIVIL_AIRSPACE_USER
COMMUNICATION_NAVIGATION_AND_SURVEILLANCE_SERVICE_PROVIDER
MILITARY_AIR_NAVIGATION_SERVICE_PROVIDER
MILITARY_AIRSPACE_USER
MILITARY_DEFENCE_CENTRE
NETWORK_MANAGER
PROVIDER_OF_DATA_SERVICES
REGULATED_METEOROLOGICAL_SERVICE_PROVIDER
Information Exchange Category
FLIGHT_INFORMATION_EXCHANGE
Application Message Exchange Pattern
SYNCHRONOUS_REQUEST_REPLY
State ICAO Nationality Letters
In-Operation Date
26-Apr-2022
Provider
EUROCONTROL Network Manager
Revision Save Date
Wed, 06/29/2022 - 16:48
The service description has currently reached the "PUBLISHED" status.