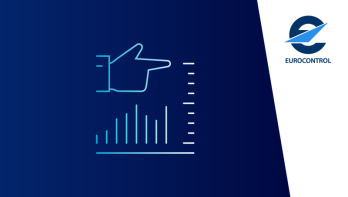 Abstract
This NM B2B Service is a collaboration facility between operational stakeholders involved in the implementation of a measure or individual flight actions.
The service is provided by the EUROCONTROL Network Manager (NM), with the geographical extent of the IFPZ, and is in operations since March 2015, having been progressively updated. The service is part of the NM B2B Flow Services group.
The MCDM (Measures-Collaborative Decision Making) operations allow coordination at three levels, with the possibility to comment/approve/reject, on:
Individual measures
Flights in the context of a measure
Individual flight level via EHelpdesk tickets: e.g., to request the exclusion of a flight from a regulation, to exclude a flight from a regulation, to request a slot improvement, to request a swap of slots between flights, etc.
This service is targeted for the local Air Traffic Flow Management (ATFM) Units, and, additionally, for the airspace users in what concerns individual flight actions.
Service Type
SWIM_COMPLIANT
Lifecycle Stage
OPERATIONAL
Intended Consumer
AERONAUTICAL_INFORMATION_SERVICE_PROVIDER
AIR_TRAFFIC_SERVICE_PROVIDER
AIRPORT_OPERATOR
AIRSIDE_GROUND_HANDLER
CIVIL_AIR_NAVIGATION_SERVICE_PROVIDER
CIVIL_AIRSPACE_USER
COMMUNICATION_NAVIGATION_AND_SURVEILLANCE_SERVICE_PROVIDER
MILITARY_AIR_NAVIGATION_SERVICE_PROVIDER
MILITARY_AIRSPACE_USER
MILITARY_DEFENCE_CENTRE
NETWORK_MANAGER
PROVIDER_OF_DATA_SERVICES
REGULATED_METEOROLOGICAL_SERVICE_PROVIDER
Information Exchange Category
COOPERATIVE_NETWORK_INFORMATION_EXCHANGE
State ICAO Nationality Letters
In-Operation Date
26-Apr-2022
Provider
EUROCONTROL Network Manager
Revision Save Date
Wed, 06/29/2022 - 16:48
The service description has currently reached the "PUBLISHED" status.