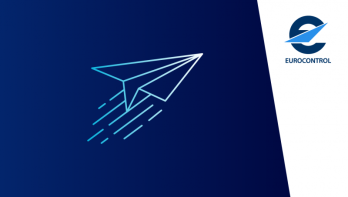 Abstract
This NM B2B Service supports the submission of flight plans to the EUROCONTROL Network Manager in a synchronous manner, allowing the filer to get immediate feedback on the operational acceptance of the flight plan.
The service is provided by the Network Manager (NM), with the geographical extent of the IFPZ, and is in operations since March 2010, having been progressively updated. The service is part of the NM B2B Flight Services group.
The service includes all the facilities to file a new flight plan, to change an existing flight plan, to indicate a delay, to cancel a flight plan and to indicate departure or arrival.
The service supports the ICAO 2012 flight planning.
This service is targeted for airspace users and any other organisations involved in flight planning activities.
Service Type
SWIM_COMPLIANT
Lifecycle Stage
OPERATIONAL
Intended Consumer
AERONAUTICAL_INFORMATION_SERVICE_PROVIDER
AIR_TRAFFIC_SERVICE_PROVIDER
AIRPORT_OPERATOR
AIRSIDE_GROUND_HANDLER
CIVIL_AIR_NAVIGATION_SERVICE_PROVIDER
CIVIL_AIRSPACE_USER
COMMUNICATION_NAVIGATION_AND_SURVEILLANCE_SERVICE_PROVIDER
MILITARY_AIR_NAVIGATION_SERVICE_PROVIDER
MILITARY_AIRSPACE_USER
MILITARY_DEFENCE_CENTRE
NETWORK_MANAGER
PROVIDER_OF_DATA_SERVICES
REGULATED_METEOROLOGICAL_SERVICE_PROVIDER
Information Exchange Category
FLIGHT_INFORMATION_EXCHANGE
State ICAO Nationality Letters
In-Operation Date
26-Apr-2022
Provider
EUROCONTROL Network Manager
Revision Save Date
Wed, 06/29/2022 - 16:48
The service description has currently reached the "PUBLISHED" status.