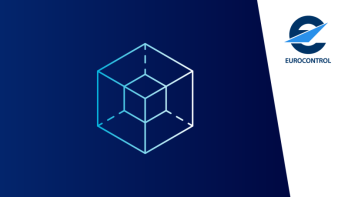 Abstract
This NM B2B Service makes available in AIXM 5.1 all the static and dynamic airspace structure information used by the EUROCONTROL Network Manager (NM), as contextual data in support of the network flight and flow management processes.
The service is provided by the NM, with the geographical extent of the IFPZ, and is in operations since March 2012, having been progressively updated. The service is part of the NM B2B Airspace Services group.
The data obtained via this service is not the officially published AIP data, but the NM view of it, adapted to cope with the constraints of the NM flight and flow systems.
The service makes use of the core AIXM 5.1 wherever possible, and the so-called AIXM 5.1 NM ADR extension, where the core AIXM 5.1 is not adapted. Since AIXM 5.1 does not define validation rules, the AirspaceStructure service defines its own rules, which can be found in the NM B2B Airspace Services Reference Manual.
The service follows the AIXM 5.1 temporality model, to provide the following data retrieval capabilities:
A complete airspace dataset, built on a daily (nightly) basis (to cope with non-AIRAC changes), delivering the users a day-fresh airspace baseline.
An incremental airspace dataset is put online each time NM updates its airspace data. An incremental dataset is much smaller than a complete one, as it contains only the airspace entities that were affected by the NM update – this mechanism supports therefore a concept of "transaction".
Through its double retrieval mechanism (complete daily and incremental), the service enables at the same time a simple, but potentially heavy, method to refresh the user's airspace database (typically executed at the end of the night), and a simple, performant way to update that data with updates occurring in the day. With the simple and proper design at the client side, it becomes economical to avoid any de-synchronisation from the NM airspace structure data, at any point in time.
Access to airspace data can be done via the request/reply operations of this service and via the NM B2B Publish/Subscribe (P/S). The subscription mechanism allows to select the AIXM feature types for which the user wants to receive data. The P/S is the ideal means of getting the dynamic airspace live updates in a timely manner.
The service is targeted for all operational stakeholders having the need to access the airspace context data used in NM flight and flow systems.
Service Type
SWIM_COMPLIANT
Lifecycle Stage
OPERATIONAL
Intended Consumer
AERONAUTICAL_INFORMATION_SERVICE_PROVIDER
AIR_TRAFFIC_SERVICE_PROVIDER
AIRPORT_OPERATOR
AIRSIDE_GROUND_HANDLER
CIVIL_AIR_NAVIGATION_SERVICE_PROVIDER
CIVIL_AIRSPACE_USER
COMMUNICATION_NAVIGATION_AND_SURVEILLANCE_SERVICE_PROVIDER
MILITARY_AIR_NAVIGATION_SERVICE_PROVIDER
MILITARY_AIRSPACE_USER
MILITARY_DEFENCE_CENTRE
NETWORK_MANAGER
PROVIDER_OF_DATA_SERVICES
REGULATED_METEOROLOGICAL_SERVICE_PROVIDER
Information Exchange Category
AERONAUTICAL_INFORMATION_EXCHANGE
Application Message Exchange Pattern
State ICAO Nationality Letters
In-Operation Date
25-Apr-2023
Provider
EUROCONTROL Network Manager
Revision Save Date
Mon, 04/17/2023 - 17:14