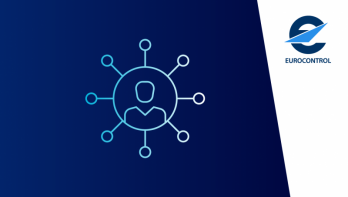 Abstract
This NM B2B Service allows to obtain the list of AIMs valid for a particular day and to retrieve the details of a particular AIM.
The service is provided by the EUROCONTROL Network Manager (NM), with the geographical extent of the IFPZ, and is in operations since March 2010, having been progressively updated. The service is part of the NM B2B GeneralInformation Services group.
The Air Traffic Flow and Capacity Management Information Message (AIM) is a general purpose message sent by the Network Manager to inform the operational stakeholders about daily operations events, such as possible disruptions.
Access to AIM data can be done via the request/reply operations of this service and via the NM B2B Publish/Subscribe (P/S). The P/S is the ideal means of getting the dynamic AIM messages in a timely manner.
Service Type
SWIM_COMPLIANT
Lifecycle Stage
OPERATIONAL
Intended Consumer
AERONAUTICAL_INFORMATION_SERVICE_PROVIDER
AIR_TRAFFIC_SERVICE_PROVIDER
AIRPORT_OPERATOR
AIRSIDE_GROUND_HANDLER
CIVIL_AIR_NAVIGATION_SERVICE_PROVIDER
CIVIL_AIRSPACE_USER
COMMUNICATION_NAVIGATION_AND_SURVEILLANCE_SERVICE_PROVIDER
MILITARY_AIR_NAVIGATION_SERVICE_PROVIDER
MILITARY_AIRSPACE_USER
MILITARY_DEFENCE_CENTRE
NETWORK_MANAGER
PROVIDER_OF_DATA_SERVICES
REGULATED_METEOROLOGICAL_SERVICE_PROVIDER
Information Exchange Category
COOPERATIVE_NETWORK_INFORMATION_EXCHANGE
State ICAO Nationality Letters
In-Operation Date
26-Apr-2022
Provider
EUROCONTROL Network Manager
Revision Save Date
Wed, 06/29/2022 - 16:48
The service description has currently reached the "PUBLISHED" status.